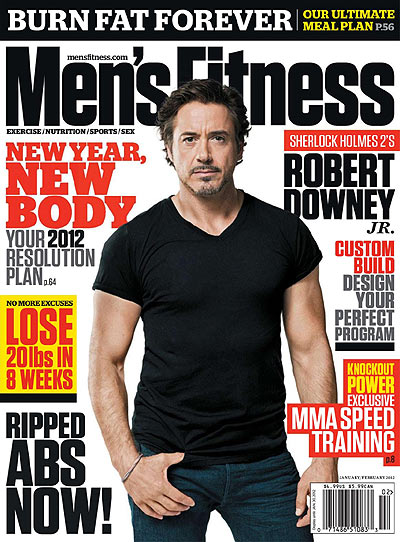 Celebrities Doing Wing-Chun Kung-Fu
Cameron Diaz is a former model and a star of The Mask and Charlie's Angels movies. For the latter she trained Wing-Chun 8 hours a day, 5 days per week for three months in a row – all in order to "feel" her personage and get into the role. No wonder, she got so into it that she keeps practicing ever since. Now Wing-Chun helps Cameron to keep up the shape, along with skiing and surfing. She also says that Wing-Chun "is particularly good to strengthen the legs and tighten the butt."
Robert Downey Jr., the star from Iron Man (1 and 2) and Sherlock Holmes, does Wing-Chun for more than 7 years now. This is how his workday looks like:
"Every day starts as usual. I get up, make breakfast for my son – some eggs with spices, toasted bread with low calories, and agave-flavored tea. Then I make toasts with strawberry jam for my wife. Afterwards I drink triple espresso and read morning newspapers. Then I bring my son to school, train Wing-Chun and go to the movie shooting."
For those, who only start learning Wing-Chun, Downey has a piece of advice: "Seriously, don't worry about looking like an idiot. It's like life: the less self-conscious you are, the better it works."
Sammo Hung (real name Hong Jin Bao) is an actor, Kung-Fu master and a trend-setter in the Hong Kong action movies. He studied in the Chinese School of Opera together with Jackie Chan, where they became friends, and later they starred in the same films. Sammo played his first major role in Bruce Lee's Enter the Dragon.
Sammo became famous thanks to his numerous action comedies, where he usually plays a Kung-Fu fighter. Enter the Fat Dragon brought him his first success.
Nicolas Cage is also fond of Wing-Chun. Once he said that it's not only a hobby for him – it's a lifestyle! In Bangkok Dangerous he demonstrates quite a level of Wing-Chun mastery.
Michelle Yeoh is an actress and a dancer, who like Jackie Chan does her stunts herself. In 1997 People magazine published her name among the 50 most beautiful people of the planet. Her most famous movies are Crouching Tiger, Hidden Dragon (2000), Tomorrow Never Dies (1997), and one of the movies about James Bond, for the role in which Michelle won MTV Movie Award in the Best Fight nomination. In 1994 she played Yim Wing Chun in the film of the same name that tells the story of the Wing-Chun style founder.
Below are some movies that demonstrate Wing-Chun in:
Ip Man 1 - Donnie Yen

Ip Man 2 - Donnie Yen

The Legend is Born

Drive - Mark Dacascos

Rapid Fire - Brandon Lee

Fist of Legend - Jet Li

The One - Jet Li

Wing-Chun - Michelle Yeoh

The Prodigal Son - Yuen Biao, Sammo Hung

The Bourne Identity - Matt Damon

The Bourne Supremacy - Matt Damon

The Bourne Ultimatom - Matt Damon

The Ballistic - Lucy Liu

Sherlock Holmes - Robert Downey, Jr.

Bangkok Dangerous - Nicholas Cage

Equilibrium - Christian Bale
Sources:
http://healthystyleliving.com/
http://www.martialdevelopment.com/